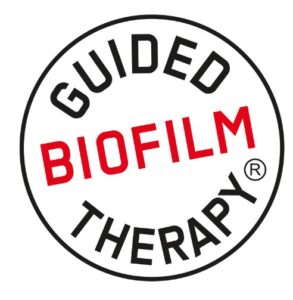 At our Dental Clinic in Deakin, patients of our practice are encouraged to see Charlie, our Oral Health Therapist at regular intervals recommended by their dentist.
Recently Thomas and Sharon installed the EMS AIRFLOW Prophylaxis Master in our hygiene room.  What this state-of-the-art piece of technology means to you is for the first time we can offer you a pain free hygiene appointment.
Traditional scaling removed calculus (or Tartar) that collects and builds around your teeth and gumline causing inflammation, bleeding, and bone loss. We now know this compromises your immune system, effects your heart health, your fertility, and your overall wellness.  Over time this bacterium hardens and almost needs a jack hammer to remove!  And that's what a traditional scaler feels like, scratching away at your teeth, spraying cold water on sensitive spots, and literally putting your teeth on edge.
Thomas and Sharon are not new to the EMS Airflow range, we were one of the first practices in Canberra to use the forerunner to the Prophylaxis Master and we still use it to remove stubborn tea or nicotine stains. However, this new technology uses high pressure warm water mixed with a lightly flavoured micro powder to remove the biofilm, which is the building blocks for calculus.
This treatment has a therapeutic effect, so with subsequent appointments we can expect less build up, less bone loss, and less disease.
If at the completion of this treatment you have some robust calculus, the EMS Airflow comes with a Piezon Ultrasonic scaler with a Sensor tip. Making it the gentlest scaler tip on the planet.
This treatment is particularly beneficial for patients with periodontal pocketing, orthodontic bands and is so gentle it is recommended for cleaning implants.
Best of all, there is no additional charge to you 😊